Hickinbotham & Geelong Football Club
Alan Hickinbotham
A tough, courageous and often almost wantonly aggressive ruckman and defender. Alan Hickinbotham was a shining light in under-achieving South Adelaide sides for almost a decade after World War Two. Winner of the club's best and fairest award in 1947, he was joint runner-up to Bob Hank in the Magery Medal the same year. In 1954, his last league season, he served as South's captain-coach. Earlier, in 1949, he had crossed to Geelong, only to break his leg in a match at the MCG before his VFL had properly got going. Ironically, Hickinbotham had previously broken his leg while representing South Australia at the same ground. Because of the effects of the injury, he managed just half a dozen senior games in three seasons with the Cats.
After his retirement as a player, Hickinbotham, who played a total of 4 interstate matches for South Australia, continued to serve South Adelaide in various off-field roles, including that of club president. He was inducted into the Panther's official Hall of Fame in 2005, the same year that saw the club announcing that its home ground at Noarlunga would be re-named the Alan Hickinbotham Oval.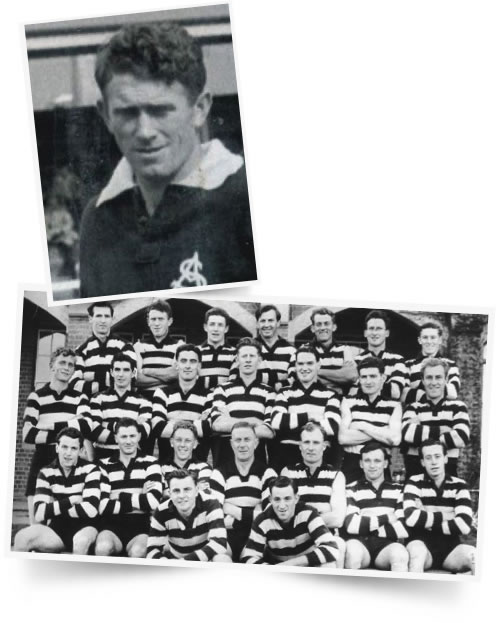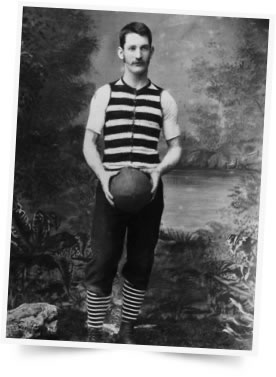 David Hickinbotham
Known as Dave, or Old Dave in later years, Alan Hickinbotham's father was once hailed as one of the greatest skippers Aussie Rules ever saw, and is recognised as one of Geelong's great sporting legends. Born in 1862, Dave found his spiritual home in Geelong's local football culture, rising through the ranks during the team's winning era. They took the premiership in 1882, 1883 and 1884, won a championship in 1886, and were runners up to Carlton in 1887. Dave was captain of that championship-winning side and is remembered for his novel ideas like zig-zag passing down the centre of the ground.
With his spirited determination and integrity, and unwavering dedication to Aussie Rules, David was the first person to make a real impression on Michael Hickinbotham, Hickinbotham's Managing Director. His legacy lives on through the Hickinbotham name and in the Hickinbotham Group's ongoing determination to be the best on ground in everything they do.